14 Jan

Expanding Your Profitability on Amazon By Growing Up and Not Out

If you run a brick and mortar store or if you run an eCommerce business that ships physical products then, eventually, you will run into the realization that you cannot grow any further by expansion. All you have left is to grow up and not out. Warehouse space optimization is the best choice for this problem. You have, probably, maximized your space as much as possible. Employees are taking less space. You have moved around what you could. There just is no room on the floor anymore and you have no choice.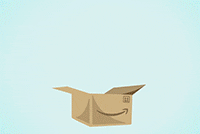 The Experienced Amazon Sellers Say, "I need to make more money so I need more product."
If you work with Amazon then you might be aware of the fact that the only way you can make more money on the system, depending on how saturated the market is and your skill at getting your product in front of people, is to have more products in your warehouse. Getting your winner shut off because of a lack of inventory is a problem. If it gets turned off then you are not drawing as much money as you probably want to generate. A good and bad thing in and of itself. You shut things down so that Amazon does not take away your Prime orders, but if you have no inventory you are not making money. The only thing you can do is to have more inventory so that you can ship more Prime orders. Getting more inventory and holding it in your warehouse when you have already maximized your floor space is a problem.
Are you FIFO or FILO/LIFO?
Most businesses fall somewhere in those two designations. What it really means is that timing is an issue for you or timing is not an issue for you. Most food production or food-related products have to follow FIFO or, "first in and first out." If you do not have a product that is FIFO then you are FILO or "first in, last out." Sometimes that system is referred to as LIFO or, "last-in, first-out". The designation of either tells you what kind or kinds of rack you can use in your business for your warehouse space optimization.
FIFO Based Warehouse Space Optimization:
If you are a business who needs FIFO systems then you are going to be looking at a pallet flow system. A pallet flow system is a capable system that will allow you to pack more on the shelf. Selective racks do, also, allow you to put a lot on the shelf but any time a new product comes in is a big problem. Getting new products that cannot be placed behind the older product means that some of the product will expire. It also means that a person has to spend time re-organizing the shelf because the oldest needs to go out first. The product has to be taken off the rack or shelf so that the oldest will continue being in the front where it will be used first. A pallet flow system allows you to load the newest product in the back where it will wait to be used. Another thing about this system that is great is that it works on gravity. If your electricity goes out the pallet will keep delivering the oldest to the front and putting the newest in the back, as long as you follow the design of the system. You can have multiple levels of this system and have it fairly deep which helps solve your, "I need more product problem."
LIFO Businesses:
If you are a business owner who can use LIFO or FILO then you get more choices. You can still use the basic selective racks. However, you can also use a push back rack. The system makes use of a front load format. Products also leave from the front of the system. Therefore, it is a last-in-first out system of inventory. Keep in mind that you have to have your products on standardized pallets for this to work. You could also have drive-in racks but we do not recommend these as they tend to be dangerous. The risk of getting injured is great if there is an error. Any racks that receive contact may be dangerous. It is still a product you can choose for your warehouse. Finally, you could choose to automate your pallet handling system with a radio shuttle car. The robot brings the pallet to the front on a track system where it can be picked up.
All of the pallet racking systems mentioned allow you to build up and not necessarily out. Of course, you still have permitting and the fire department to contend with when you start thinking about using the air above you to store things. Yet, you should know that you can find help in dealing with that aspect. You can get this help by working with us or a reputable company.
Want the help of a pallet racking company that can guide you through the permit system? Need help figuring out which pallet racking system is for you? Call us at 503-447-1284 to find out more.
Was this post helpful?
Let us know if you liked the post. That's the only way we can improve.